Leather and Vinyl Cleaning and Restoration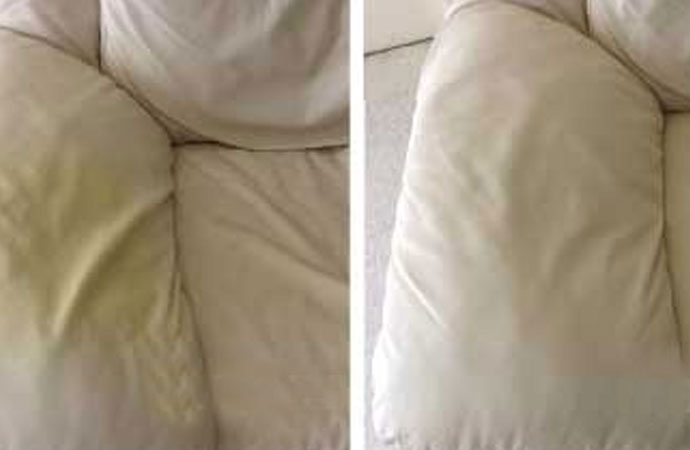 National Carpet Cleaning can clean your leather and vinyl furniture to like new, we can also repair stain damaged areas that have bonded with the material and cannot be removed by traditional cleaning methods. National Carpet Cleaning can also change the color of "most" pieces of furniture.
Our trained technicians will use our special leather and vinyl cleaning methods to clean and moisturize the material. Not only are our methods of cleaning leather and vinyl better than our competitors, we know you will see the results after the job is completed.
Leather and vinyl furniture are known for their tough skin, but it doesn't necessarily mean they don't get dirty or damaged. Typical store-bought cleaners and conditioners can seem like they are helping, especially when dealing with minimal dirt, but they can often be harmful and even damaging to the material and effect the life of your furniture. National Carpet Cleaning uses manufacturer recommended commercial cleaners and conditioners to provide the greatest care for your furniture. With the experience of a trained professional, you can rest assured knowing that you will be getting great service and value, guaranteed.